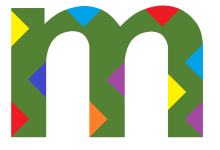 FOUNDATIONS IN WASTEWATER TREATMENT PLANT IN SPAIN
MEP-Projects has developed the civil engineering both in calculation and design of the foundation of the PFRV tanks and the technical house of a Wastewater Treatment Plant (WWTP) in Galicia.
Figure 1. Shear stress in slabs
To carry out this purpose MEP uses the appropriate calculation software to calculate the different forces that are transmitted to the foundation, always looking for the most optimized solution.
Figure 2. PFRV tank foundation slab design
Figure 3. Lower moment in slab for technical shed

Figure 4. Design of foundation slab for technical shed
The foundation design chosen for the different purposes is the foundation slab, following the corresponding local codes and regulations for the construction solution, conditioned, in this case, to the construction of a precast concrete block building and tile roof finish, in the technical hut.